Who We Are
Manchester Music Violin Shop has been open since 2007 and is owned by Andrey Lobko.  Andrey is a master luthier who studied with John Reed and Lisbeth Nelson Butler, formerly the president of the Violin Society of America.
Together, we offer over 50 years of experience playing, repairing, and restoring violins to our customers!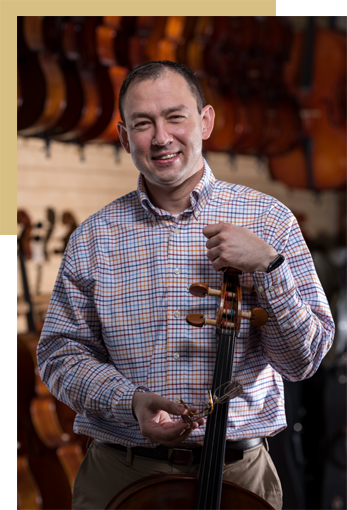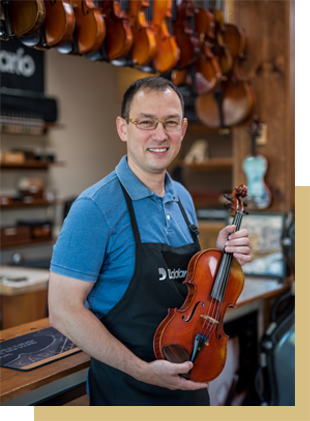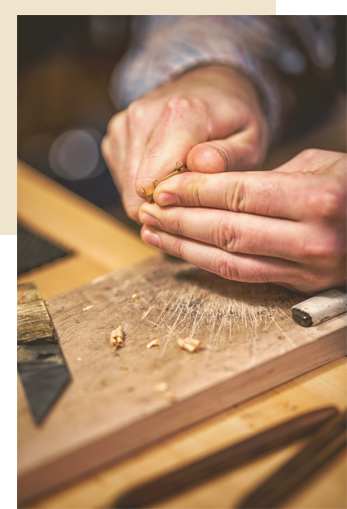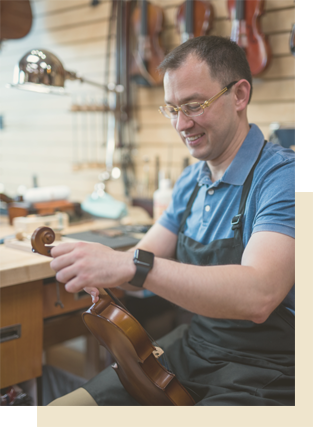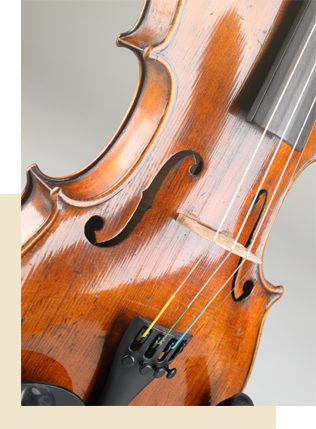 What We Do
We provide expert set-up, repair, restoration, and appraisal on all instruments that come into our shop, including violins, violas, cellos, and basses.
We offer both sales and rental programs, and have a large selection of instruments and bows readily available in-house.
We work to contribute to the education of young musicians through private violin and viola lessons with experienced teachers. Manchester Music Violin Shop provides over 1,000 rentals to the area's music community. And  we individually adjust and arrange our rentals  in our workshop.
We pride ourselves on our attention to detail. Every instrument in our shop is professionally adjusted to the highest standards and the repair work is done in-house and guaranteed by our team –– not a third party.
Why We Do It
Manchester music violin shop is a locally owned and operated violin shop that strives to support and enrich the music community of St. Louis.
We regularly donate instruments to local school programs, we work with parent-teacher associations to raise funds for music programs, and our team members visit local schools to provide hands-on demonstrations to the students in support of the Boy Scouts of America.
What Our St. Louis Community Says
"We recently rented a 'cello for our son, who is 10 and learning to play. The rate was very fair and we were happy with the level of service. They have us as customers for life, and our sincerest thanks and appreciation!! What a wonderful store we have here in west St. Louis county!! HIGHLY recommended!!"
"I was so pleased with Andre's work on my 1904 violin.  As a teacher and performer it's always nerve-wrecking to drop off your instrument, but she came back to me in beautiful condition.  I needed a bridge replacement and sound post adjustment and I'm thrilled with the new balance.  Even my orchestra stand partner noticed a difference in my tone through a loud rehearsal!  Have no fears, your instrument is in good hands here."
"A wonderful locally owned and operated store. I give the HIGHEST recommendation to Manchester music, For all you stringed instrument needs this is the place, reasonably priced QUALITY instruments. It is a small mom and pop shop with an old world charm and man do they know their stuff!"