Our Selection
Manchester Music Violin Shop has a fine selection of violins, violas, and cellos for both entry-level players and professional musicians. We source our products from workshops across the globe, and all of our instruments are expertly set up in house and held to our exacting standards of craftsmanship to look and sound their best.
As a result, we have an unmatched selection of instruments that allows entry-level players the opportunity for proper technical development and more advanced players the ability to find an instrument to enhance and inspire their musicality.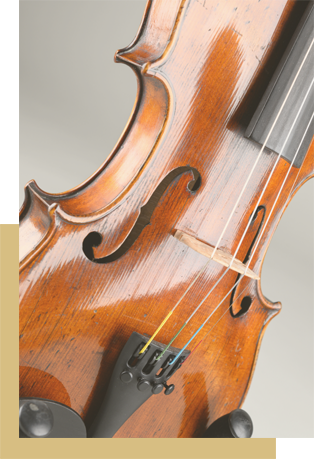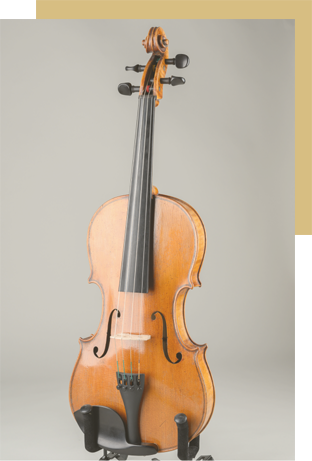 Bows
We stock bows ranging from student-level fiberglass bows to fine antique bows, as well as carbon fiber and graphite weave bows.
All bows are expertly restored and rehaired in house to our exacting standards of craftsmanship.
We are the only factory authorized CODA bow dealer in the region.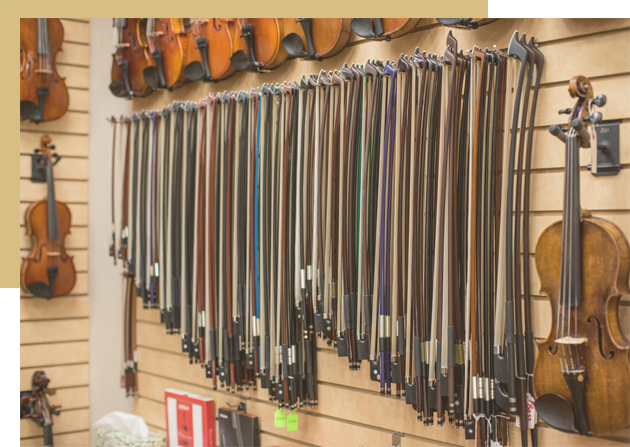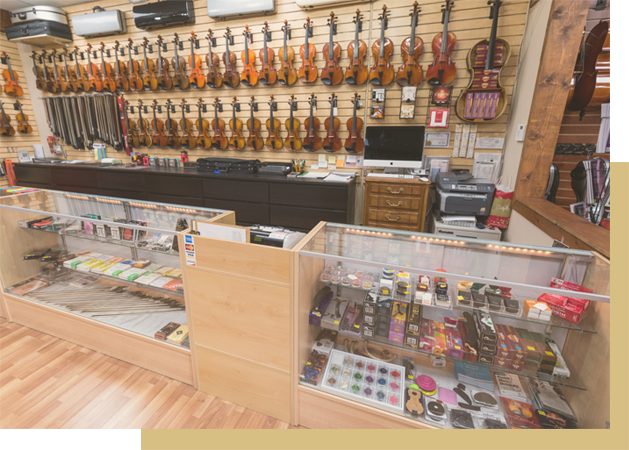 Music & Accessories
We offer many accessories essential to the care, maintenance, and overall enjoyment of stringed instruments. This includes sheet music, rosin, shoulder rests, rock stops, instrument cases, strings, humidifiers, gifts, and more.
For students, we regularly stock accessories and music listed from supply lists received directly from local strings programs.